Mook Lanta Eco Resort
Relax in our tranquil tropical gardens

Mook Lanta Eco Resort
Relaxing in any moment of your stay with us

Mook Lanta Eco Resort
Relaxing in any moment of your stay with us

Mook Lanta Eco Resort
Relaxing in any moment of your stay with us
Accommodation
---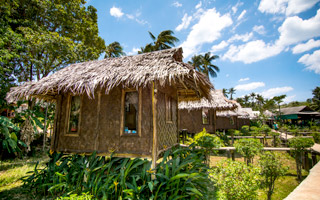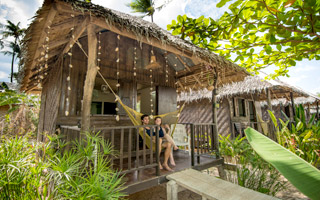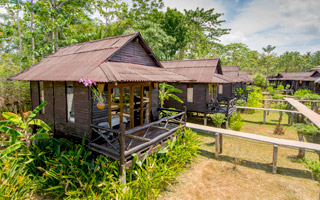 We have a range of accommodation to suit most people and most budgets, if you are not sure which will be right for you, send us an email and we will tell you more about the rooms.
The Air Con, Family and Cozy Fan Bungalows are all located in the first garden nearest reception, restaurant and bar (see the aerial photo below) our Standard Fan Bamboo Bungalows are located in our tranquil gardens further away from reception. Both are the same distance from the beach (there are 2 roads leading to the beach) and the Standard Fan Bamboo Bungalows are closer to the village.
Each room has the following provided for free:
---
Tea and coffee available at the restaurant 24 hours a day.
Complimentary refills of your water bottles during reception hours (7am – 7pm).
Free Wi-Fi throughout the resort and in the bar and restaurant.
Free Cot for a baby, but this must be booked in advance.
Additional Facilities are available:
---
Laundry, 40 baht per kilogram (the same day, weather permitting).
Beach Towels, 50 baht per day (there is a 500 baht deposit which is paid when you leave if not returned).
Extra Beds, 500 baht per night including breakfast, but must be booked in advance.
Tour and onward travel booking.