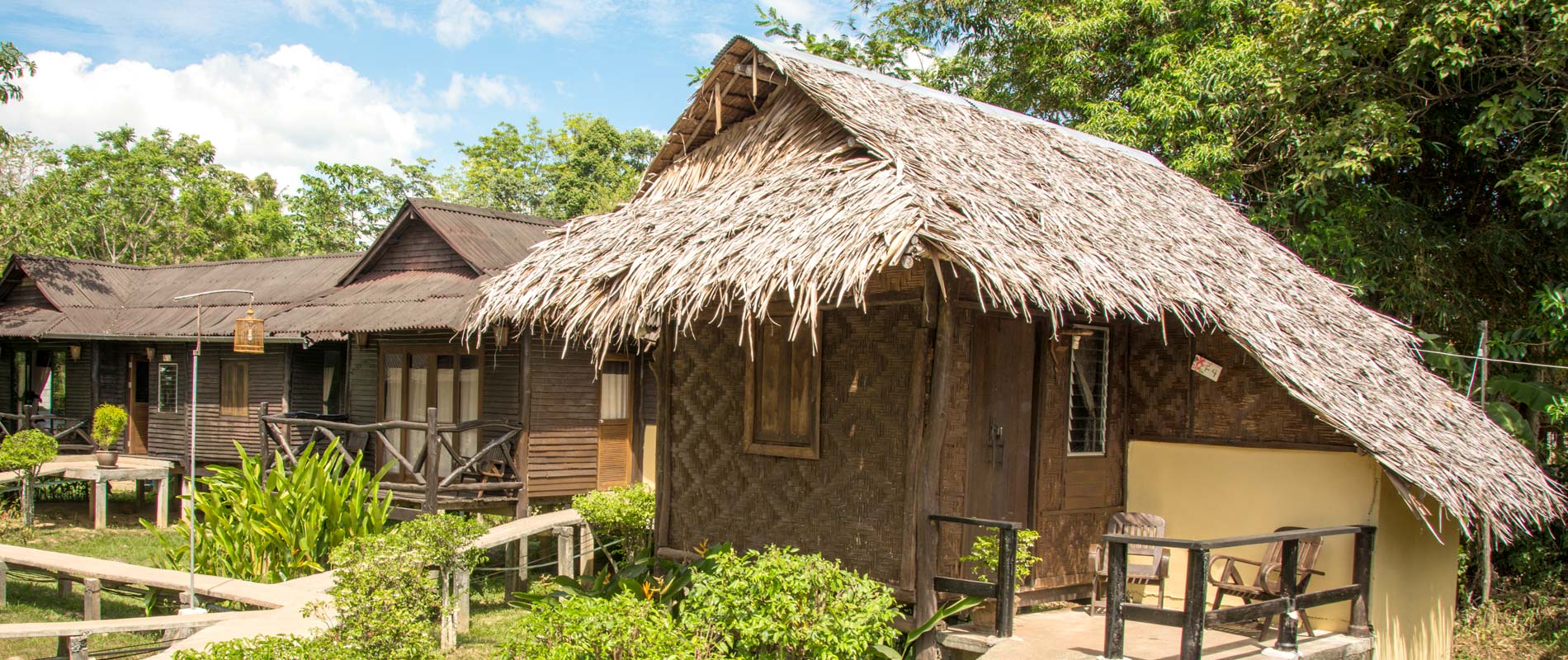 Mook Lanta Eco Resort
Relax in our tranquil tropical gardens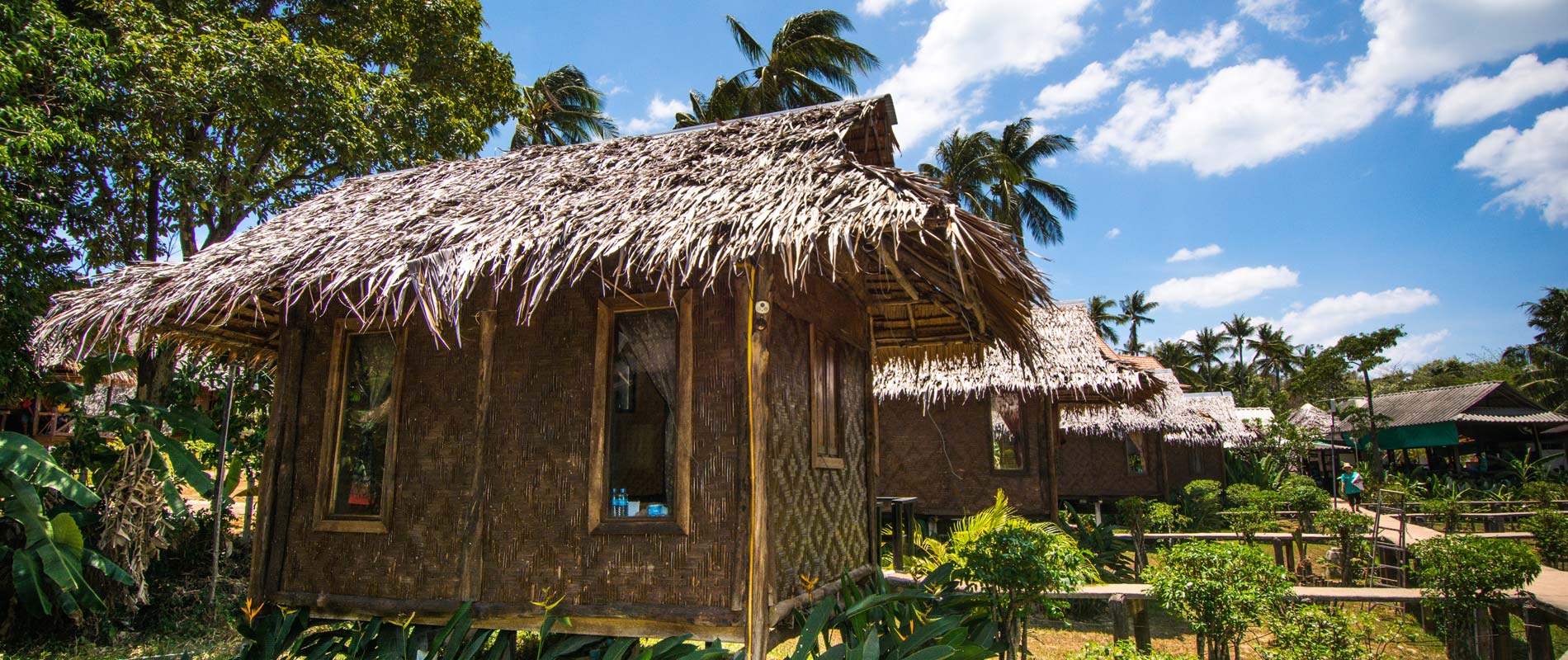 Mook Lanta Eco Resort
Relaxing in any moment of your stay with us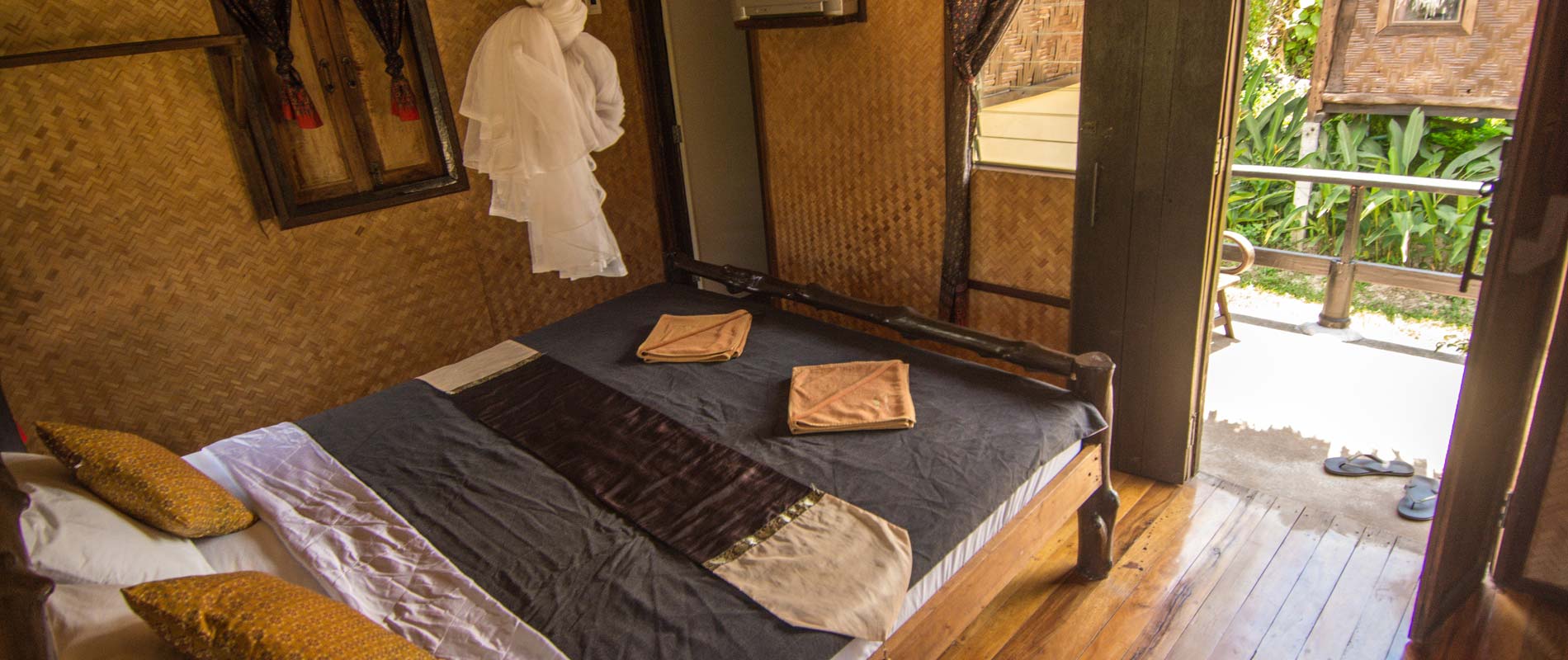 Mook Lanta Eco Resort
Relaxing in any moment of your stay with us
Eco Resort
---
Dear Guests
---
We strive to be an environmentally friendly resort, and whilst we cannot be perfect, we do try to 'Reduce, Reuse and Recycle' in our day to day activities in the resort. To this end, we have introduced the following policies and procedures:
We provide you with water on day one, but we will not replace the bottles on further days to reduce our use of plastics. If you bring this bottle back to reception we will refill it for free. We also sell the Trash Hero reusable bottles, which you can refill at over 40 locations on the island for free.
All our cans, bottles, cardboard and plastics are recycled, just leave them in your bins (or outside your room) and our staff will do this for you.
In order to reduce our plastic waste, we use dispensers for shampoo and bodywash.
We ask our guests to please turn off any air conditioning, fans and lights when they are not in their room. All our air conditioning units are well maintained and should cool the room quickly.
Room laundry is done every 3 days, however if you require your linen changed, please let us know and leave towels on the floor of the bathroom if you would like them replaced.
Tea and Coffee are provided in our restaurant for all our guests, this reduces our rubbish and electricity consumption.
Water is a precious commodity, please use it wisely and do not leave any taps running, if you see any leaks, please let us know so we can fix them.
We support Lanta Animal Welfare on the island, as they have improved the lives of animals, locals and tourists on the island through their sterilization programme and provision of the only veterinary care on the island. We thoroughly recommend a visit there (it is the top tour on TripAdvisor) but we have enough animals so please do not bring us any more!
We try to limit the number of plastic bags we use, if you visit 7/11 or another mini-mart, please try to reduce the plastic bags they give you.
Please bring your litter back to the resort from the beach, we will happily recycle it for you.
We participate in regular beach clean ups on the island, to keep this island beautiful.
We participate in Earth Hour and constantly work with the community to keep Lanta beautiful
However, we are not perfect and still have some wastage in our resort, if you have any ideas and suggestions for us, please let us know.
If you would like to know more about the projects we get involved in, please follow our Blog or Twitter account.